06. Friends function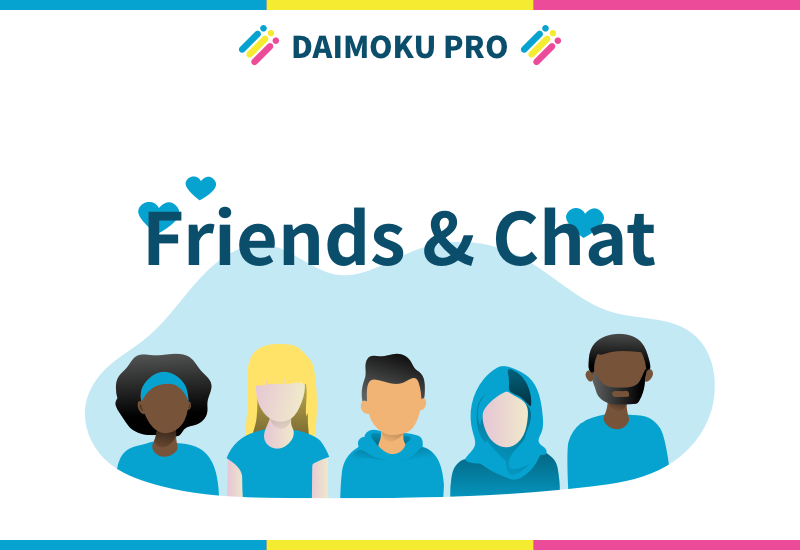 Be friends
You can be friends with other SGI members around the world. When you become a Friend, the user's "Prayer Items" will be displayed in the Friend column. You will also do "Prayed" from your friends list.
Profile detail screen of other users
If you tap "Friend request" button, your can send your request. After he/she accepts, you become friends on app.
By tapping "heart icon" placed at right-bottom corner on user icon, you can send "Prayed".
There is no problem at all to become friends with real friends on this app, but you need to be careful if you don't know them in real life. If you feel any suspicious, please do not be friends with them.
Friend List
The list of users who have become friends with you will be displayed. To the right of each user, there is a "Prayed" icon.
You can send a "Prayed" to a friend by tapping on them. I think it's also good to "Prayed" from the top to the bottom.
As you were chanting, did you write your friend's name on a prayer book, etc., and pray from the top to the bottom? You can do that on DAIMOKU PRO.
When you tap on a friend's cell, you will move to the user's details screen.
Friend Request
By tapping the Settings icon at the top right of the Friend List screen, you will move to the Friend Request Management screen.
Here you can cancel your friend requests and approve them.
User Block and Report
If there is a suspicious user, the user can be blocked or reported at any time, and the user who is reported will be suspended from his or her account according to the situation after being confirmed by the management.
How to block and report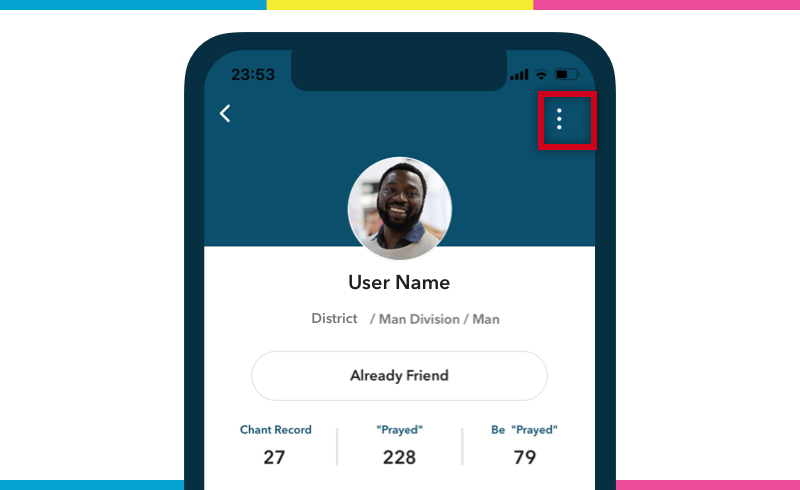 You can "Block" and "Report" by tapping the icon in the upper right corner of the user details screen.
Although there should be a variety of opinions, users who simply repeat slander will be able to deal with it by reporting it to us. We would appreciate it if you could properly keep your manners.
If you are suspended from your account, you will not be able to use any of functions on that account. Please note that you will not be able to access the saved data at all.