06. Friends function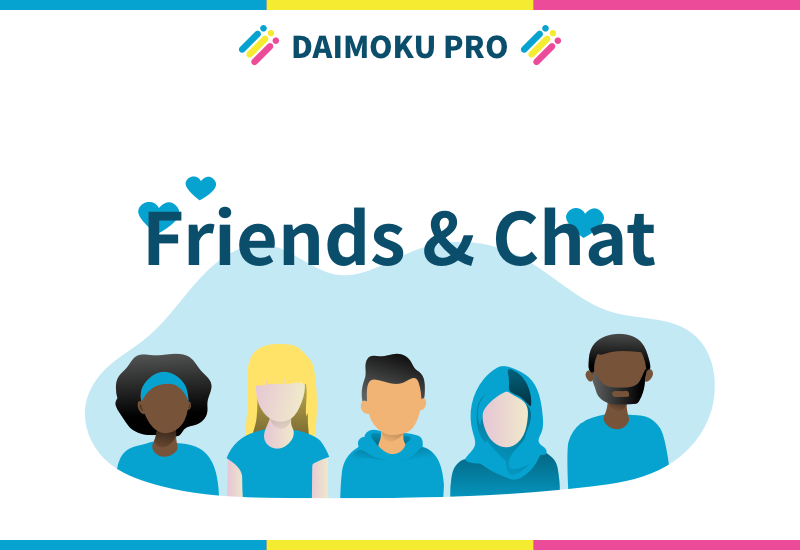 Be friends
Through this app, you can become friends with other SGI members around the world. When you become a Friend, the user's "Prayer Items" will be displayed in the Friends column. This way you can also pray for their prayers. You can even choose to pray their prayers from the Friends list, by choosing their name and then Prayers.
Profile detail screen of other users
To make a user your friend, just tap the "Friend Request" button, and your request will be sent. After he/she accepts, you will become friends on the app.
Further, by tapping the "heart icon" placed at bottom-right corner of the user's profile picture you can send Daimoku and do "Prayed" for them.
You can of course become friends with your own real-life friends on the App. But when making new friends, that you don't know or haven't met, be careful. If you find anything suspicious, please do not be friends with them and report to me.
Friend List
The list of users who have become friends with you will be displayed like this. To the right of each user, there is a heart icon for you to send a "Prayed" to a friend by tapping on them.
It's always nice to pray for your friends on the list from top to the bottom. It is just like when you would write down your friends' names in your book of chanting.
When you tap on a friend's name you will move to their details screen.
Friend Request
By tapping the Settings icon at the top right of the Friend List screen, you will move to the Friend Request Management screen. Here you can either approve or cancel your friend requests.
User Block and Report
If there is a suspicious user, the user can be blocked or reported at any time, and the user who is reported will be suspended from his or her account according to the situation after being confirmed by the management.
How to block and report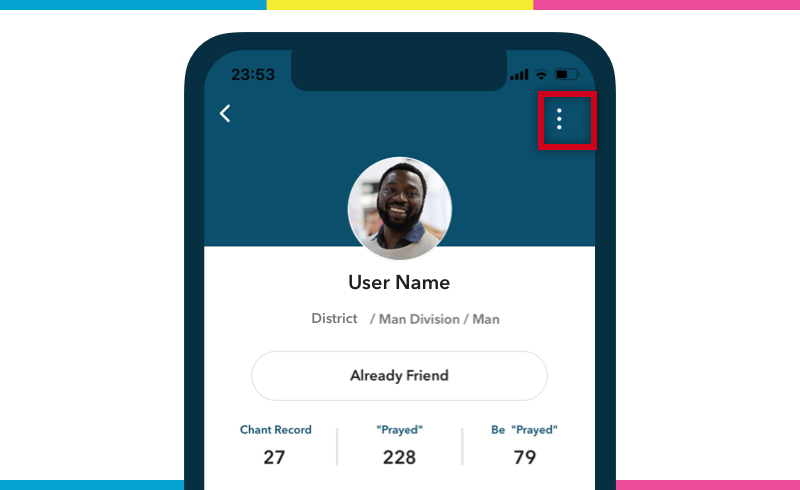 You can "Block" and "Report" a user by tapping the icon (of three vertical dots) in the upper right corner of the user details screen.
There are many users and all may have a variety of opinions. It is good etiquette to maintain discipline on the App and express your opinion without slander. Persons who repeat slander continuously even after being warned will be suspended from using the App after being reported to management.
If you are suspended from your account, you will not be able to use any of the functions on that account and will lose access to your saved data as well.