10. Timeline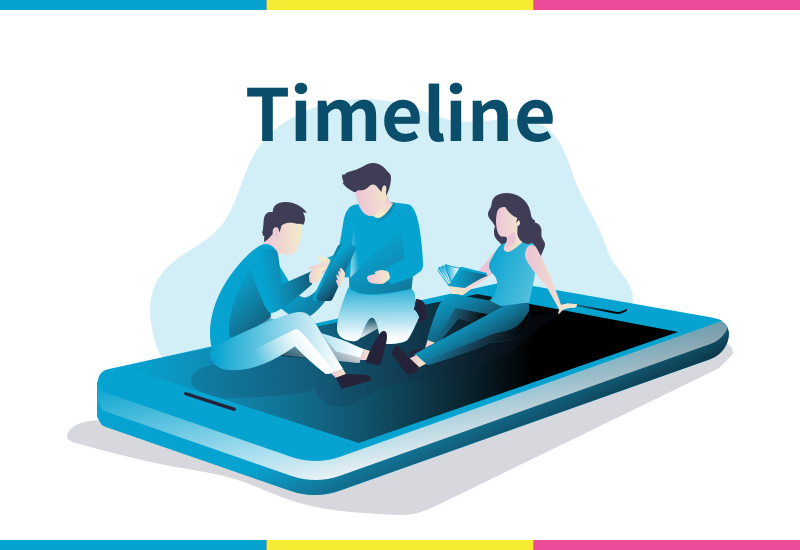 Thank you for using the app. This article describes the specifications and basic rules of the timeline.
Specification
The timeline is now available for posting in three categories, as follows
1: Free
In the "Free" category, the content of your post is basically free. For posts that don't fit into any other category, please select the "Free" category here.
For example, I think that To My Friend, brief updates, and resolutions that you don't create a prayer item are mainly applicable.
2: Benefits / Taiken (Experiences)
On this category, you can post your benefits or Taiken (experiences) which you obtained through practices. Please pay attention that your posts can promote others' determinations, can encourage others, do not carelessly hurt someone, or includes wrong interpretation of Nichiren buddhism.
I hope users who read posts on this category can get energetic.
3: Worries
For those who cannot take counsel with your district members, please use this category.
I would like others to cheer up users who posted on this category. However, this is a communication online, so be careful.
If possible, it is better to talk with your district members face to face, if not, use this category.
Switch Timeline Language
If you want to see posts from global SGI members, you can switch or set your preferred languages.
On the "Public" tab, you can find category and language bar on the bottom.
Basic rules
As a premise, the timeline is available to users around the world, not just to SGI members. The following are the basic rules that we ask you to observe.
If a post deviates significantly from the rules, we will consider suspending the account as soon as it is reported. In order to maintain a healthy timeline, the administration periodically checks the site and may delete posts without the user's permission.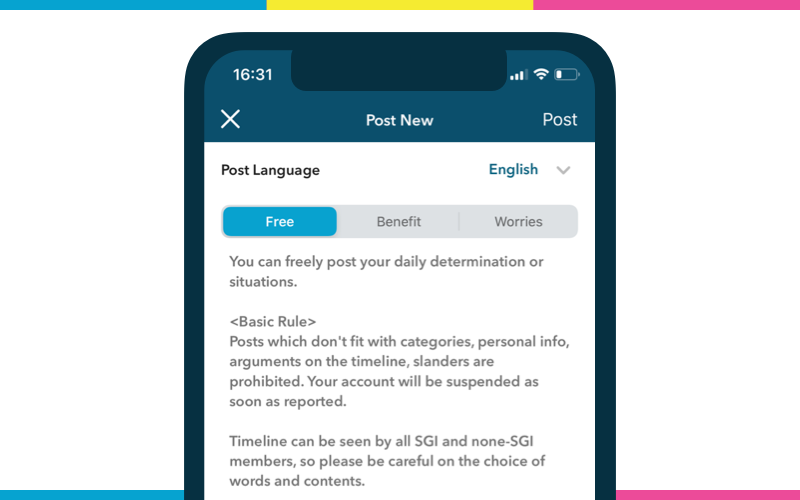 Basic Rule
Prohibition of
Posts that deviate from the category
Posting personal infomation
A discussion on the timeline
Posts that are libelous or potentially hurtful to the other party
Excessive personal coaching