02. Record Past Daimoku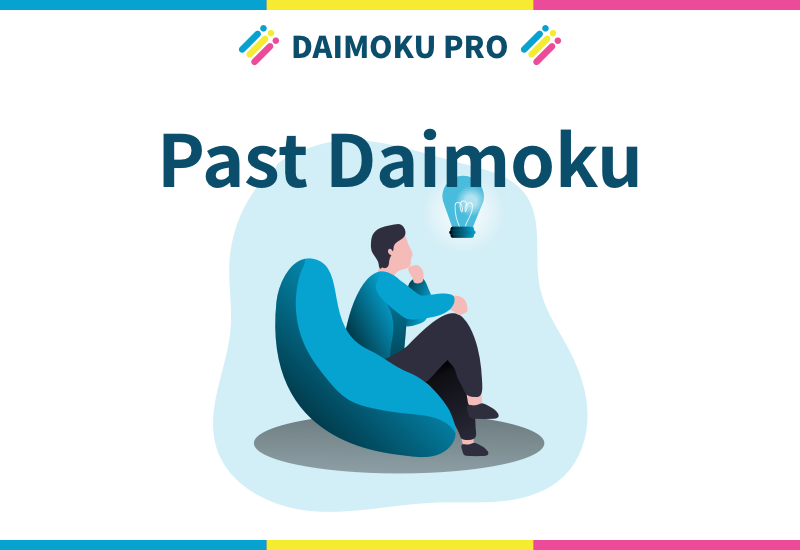 Record your past Daimoku Screen
Many user reviews have asked me how they can input their old Daimoku records (maybe in written form or on other apps) or if they want to add in their Daimoku chant from the start of the year but started using the app in the middle of the year. Sometimes, people forget to use the app or did not use it during an important meeting but still want to save their chanted time later on. In these cases, you can record your Daiomku later on.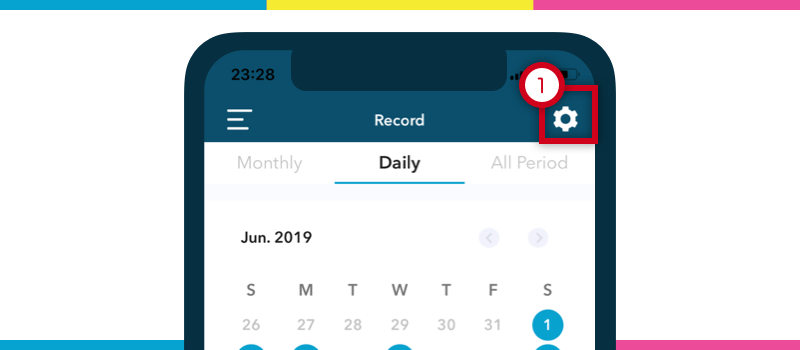 Tap the "Setting" icon on the record view. Then, you can save your past Daimoku. This function has 2 methods to record past Daimoku, i.e. "individual record" and "bulk record".
Individual record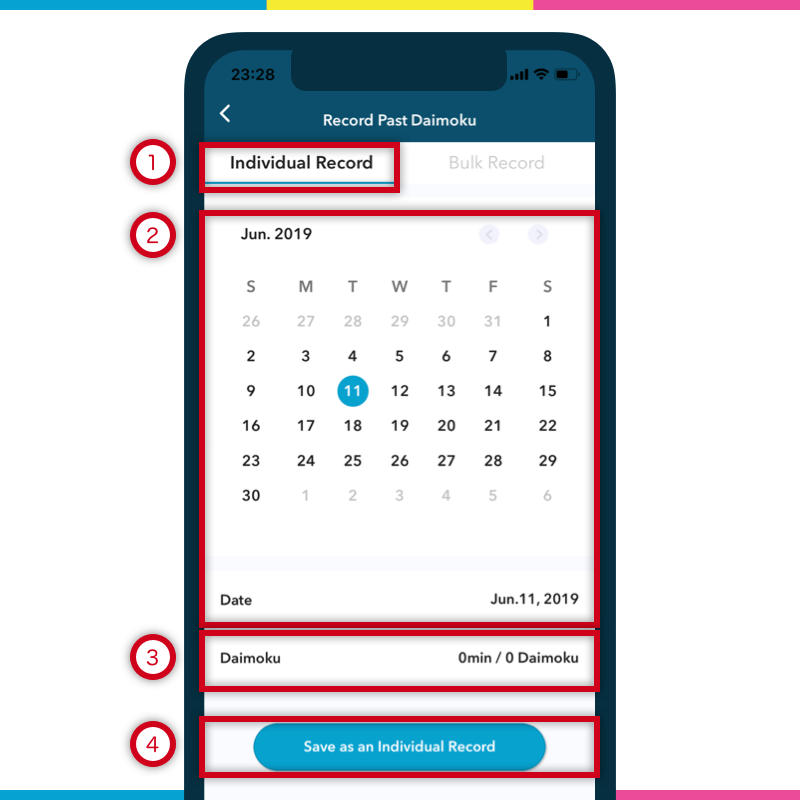 1: Select "Individual" tab.
2: Select a date by calendar or date bar.
3: Select past Daimoku time i.e. the record count you chanted without the App.
4: Tap "Save as an Individual Record".
It is okay to make mistakes. All Daimoku record is editable anytime.
Bulk record
If you are chanting for a particular challenge which started from the beginning of this year but started using this app only halfway through the year, you can Bulk record the chant count.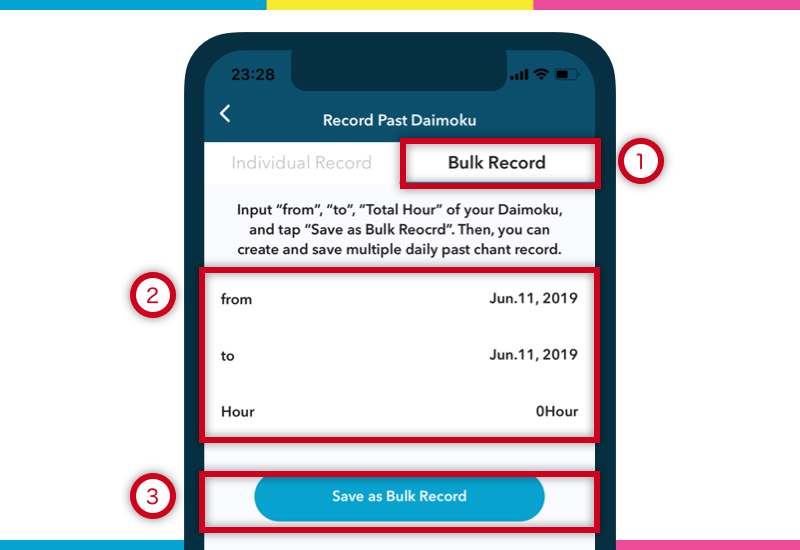 1: Select "Bulk" tab.
2: Select "From", "To", and "Total Hour".
The app will then automatically distribute the Daimoku count in equal proportions across the date range you have added.
Everyone starts using this app at different times. Some are long-time Boddhisattvas and have been chanting without the App for a long time, while some are new to the practice. This is why I implemented this function. And of course, these records which you saved by bulk function, are editable and in this way even if you have many past Daimoku records, you can choose to edit each record one by one if you want to be precise.