05. View Daimoku Record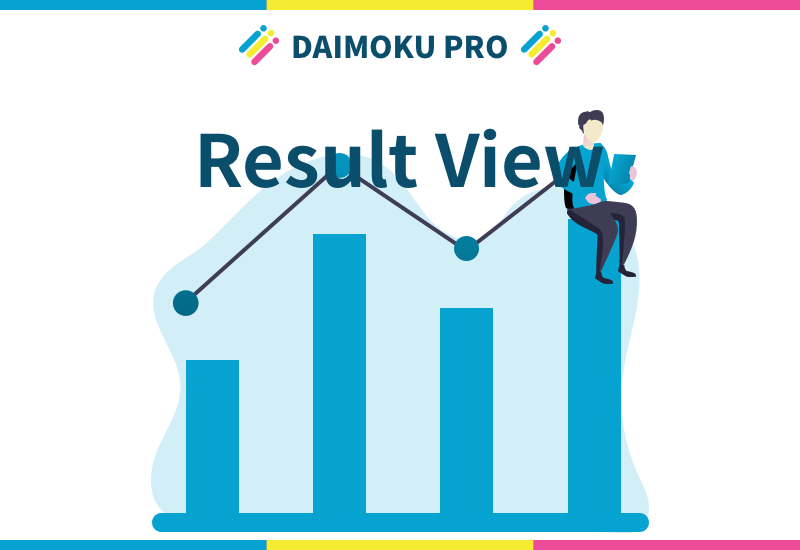 Daimoku PRO has three different views of your Daimoku, which are "Daily", "Monthly", and "All Period".
Daily View
Daily view show your Daimoku record by date. Every Daimoku record are shown as card style, and editable and deletable when you tap. Tap left and right arrow to move last month or next month. At the bottom, the total result of selected month are summed up and shown.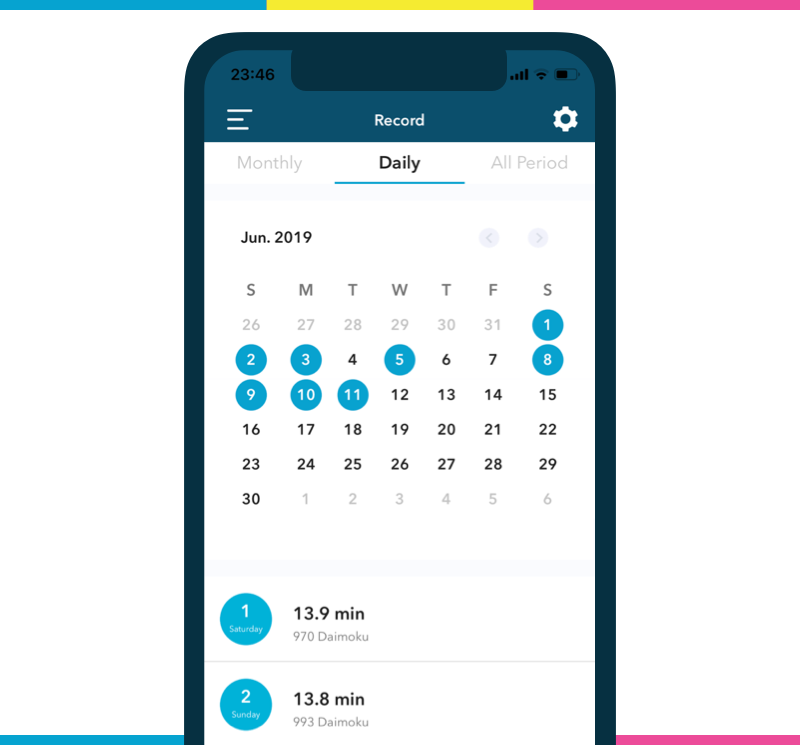 When you tap the month total cell, you move to month view.
Month View
You can check the results of monthly Daimoku record in the past year in the form of bar graphs and cards.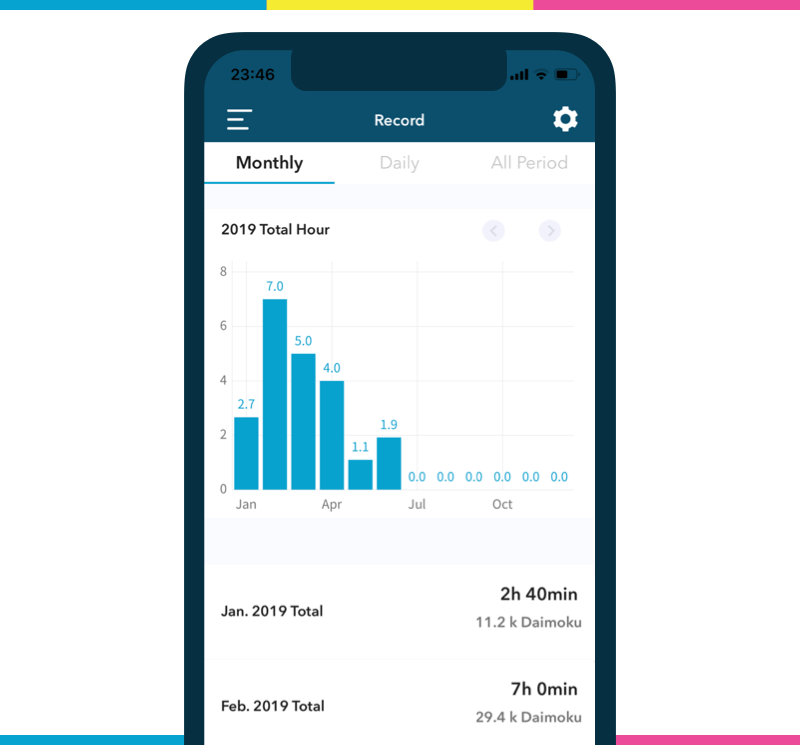 All Period View
This is the view that was implemented because there were many requests. For example, this view shows how much you chanted Daimoku from January 2019 to the end of March 2019 in total.
By specifying the "from" and "to", it is possible to check the total chanted time and the total daimoku count in the period.